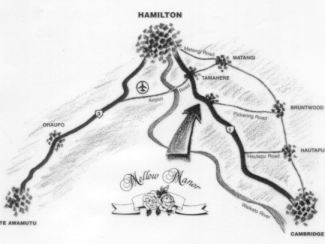 Mellow Manor
Hamilton-Cambridge Highway Tamahere, RD3,
Hamilton, New Zealand
Phone: 07-856 2586
Fax: 07-856 9923

Mellow Manor is located on the Cambridge Hamilton Highway. Just 5 minutes from Hamilton and 10 minutes from Cambridge and under 2 easy hours from Auckland.
Hamilton airport is 5 minutes away and by request a limousine can be waiting to transfer guests to their hotel.
The local hotels provide a free mini shuttle bus to Mellow Manor and the airport.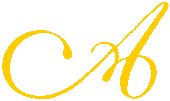 romantic Victorian Manor - a perfect setting for Weddings, Private functions, Lunches, and Dinners. We cater for up to 150 guests.

A 1900 English Manor of 7000 square feet, built from Kauri and Rimu with open fires in each room, antiques, fresh flowers, bone china and silverware, candles and lace tablecloths.

Experience the wonderful relaxing ambience of Mellow Manor. From our extended conservatory you may enjoy our beautiful rose gardens and extensive lawns surrounded by stately old trees - or just wander through our lovely settings for Garden Weddings. Rhododendrons and Silver Birches enhance the new enlarged carpark. White doves from our dovecote create a unique flutter during your ceremony and enhance your photographs.

You'll feel like a guest in a private home rather than a commercial establishment.

Catering is done by Mellow Manor's experienced Chefs, who design menus to meet individual requirements.

Fruit and vegetables are freshly supplied by local growers, with herbs coming from our own garden.

A Dovecote with a flock of trained white doves to add charm to the trees and lawns in the background of your wedding photographs.

Mellow Manor - where our guests will have enjoyable and lasting memories.