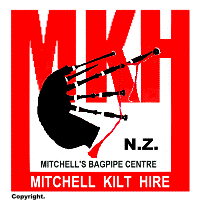 MITCHELL KILT HIRE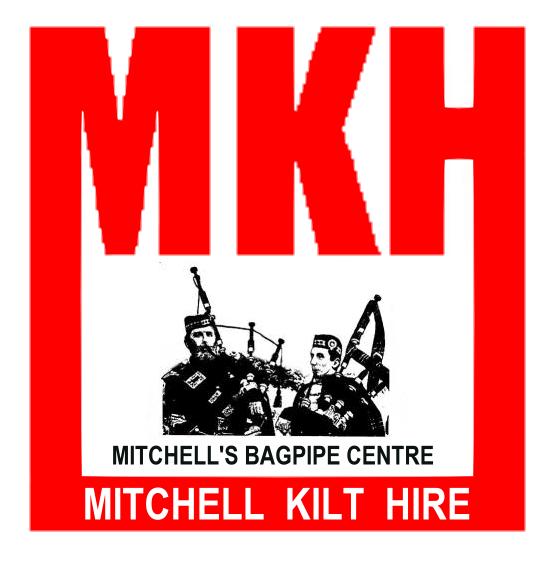 Images of Tartans in the current range of kilts for hire or rent.
Available for hire within New Zealand*.

This page may take a bit more time to load due to the tartan images.
Mitchell Kilt Hire is a kilt hire / rental service based between Cambridge & Te Awamutu near Hamilton in the heart of the Waikato region. From here we provide kilts for hire or rental throughout NZ. This page provides images of all the hire kilt / rental kilt tartans currently available, within sizing constraints. We have a good range of kilts in Scottish tartans and also a smaller range of Irish, Welsh and contemporary tartans.
'Unicorns n Pheasants' shop at 17 Empire St., Cambridge is our town based agent. Ph. (07) 827 6906
The tartan images are listed alphabetically in rows.
(A)=Ancient or Old Colours & (M) = Modern colours.
NB. Multiple kilts are not available in all tartans, therefore
sizing may govern the suitability of any particular kilt or tartan.

Images on this page are reduced digital photos taken by B.E.Mitchell, and as such are copyright, and the property of B.Mitchell/Mitchell Kilt Hire.
Colours may vary slightly from those shown on your PC's screen/VDU.


Anderson (M)

Black Watch (M)

Cameron of Erracht (M)

Campbell of Argyll (M)

Campbell of Cawdor (M)

Douglas (M)

Elliot (M)

Dark Isle

Farquharson (M)

Flower of Scotland (A)

Fraser Hunting (A)

Fraser Hunting (M)

Galbraith (A)

Galbraith (M)

Gordon Clan (M)

Gordon Dress (M)

Grant Hunting (M)

Gunn (A)

Hebridean Granite

Hebridean Heather

Hunter (A) Old sett

Hunter (M) Old sett

Irish National

Irish Plain Green

Lamont (A)

MacDonald Clan (M)

MacDonald o'the Isles

MacGregor (M)

MacFarlane Htg. (A)

MacKay (M)

MacKenzie (M)

MacLachlan (M)

MacLeod (M)

MacPherson (M)

Mitchell (A)

Mitchell (M)

Morrison (M)

National, of Scotland (M)

Robertson Red (M)

Roxburgh (A)


Russell (A)

Russell (M)

Scott, Brown (Mod.)

Scott, Hunting (Mod.)

Scott, Red (M)

Sinclair Red(A)

Stewart, (Green - KGVI)

Stewart, Royal (M)

Wallace, Blue (A)
Irish Tartan

Irish Green

Irish Tartan

Irish National

Irish Tartan

Waterford

Welsh Tartan

Pride of Wales

Welsh Tartan

Thomas

Welsh Tartan

Welsh National

MUSICAL INSTRUMENTS

Bagpipes, Chanters, Harps, Whistles, Bodhrans, Ukuleles, Guitars, Chimes, Mandolins etc.
All at Unicorns n Pheasants,
17 Empire St., Cambridge

For bagpipes visit www.kilts.co.nz/mitcbgps.htm

For Scottish Upholstery fabrics visit Unicorns n Pheasants,
17 Empire St., Cambridge
Accessories

We have a wide selection of
sporrans, belts and other
accessories to go with your
Highland / Scottish / Welsh Celtic wedding attire.

Kilt Hose

Black Kilt Hose available
and standard natural off-white. Kilt hose with embroidered emblems (Rampant Lion, Saltire, Welsh Dragon & Shamrock) available for purchase.


Mitchell Kilt Hire
Home page.

We can be contacted through
Unicorns n Pheasants shop in Cambridge.Ph (07) 827 6906.
or by E-mail.